Actor Daggubati Venkatesh Profile | Biography | Victory Venkatesh Movies List | Films | Videos

Tollywood Actor Daggubati Venkatesh, Daggubati Venkatesh Profile, Daggubati Venkatesh Biography, Daggubati Venkatesh Movies List, Daggubati Venkatesh Films, Daggubati Venkatesh Upcoming Movies, Daggubati Venkatesh Family Photos, Daggubati Venkatesh Videos


Daggubati Venkatesh:Background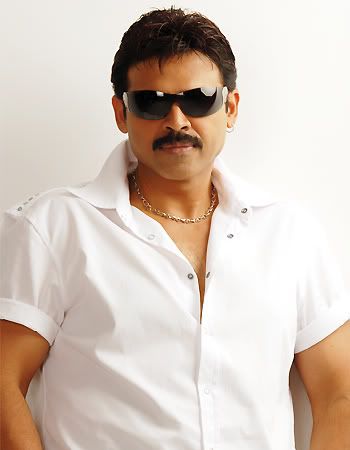 Venkatesh is one of the well reputed stars in the Tollywood.His full name is Daggubati Venkatesh.He was born on 13th December 1960 in Karamchedu,India.Daggubati Venkatesh is the son of famous and well reputed producer D.Rama Naidu.Daggubati Venkatesh has a brother whose name is D.Suresh Babu.D.Suresh Babu along with his father runs the Suresh's production company.


Daggubati Venkatesh:Personal life

Daggubati Venkatesh got his MBA degree from Monterey Institute of International Studies, USA.Daggubati Venkatesh got married to Neeraja and the couple are having 4 children,3 girls and one boy.The boy's name is Arjun.Aashritha, Hayavahini and Bhavana are their daughters.


Daggubati Venkatesh:In Tollywood

Daggubati Venkatesh made his debut through the movie Kaliyuga Pandavulu which was released in 1986.He got nandi award for his acting in that film as a best New Actor.Daggubati Venkatesh is named as Victory Venkatesh after the movie Victory.Later in 1988,he acted as a painter in the movie SwarnaKamalam with the actress Bhanupriya under the direction of K.Viswanadh.The film was a big hit turning Venkatsh into a good actor.Later in 1989 he got filmfare award for his action in the movie Prema.In the same year another hit of him is Bobbili Raja in which he acted with Divya Bharati.Later he gave many hit movies like Coolie No.1 (1991), Kshana Kshanam (1991), Sundara Kanda (1992), Chanti (1992) and Dharma Chakram (1996).


Daggubati Venkatesh:From 2000 to 2009

Daggubati Venkatesh again got the Filmfare award for his action in the film Jayammanadera with Soundarya.He gave many big hits in the mean time between 2000 and 2005.Again in the year 2005 he got Santosham Best Actor Award for his action in the movie Sankranthi in which he acted with actress Sneha.Daggubati Venkatesh got the Santosham Best Actor Award for the second time for his performance as Ganesh in Aadavari Matalaku Arthalu Verule which was released in the year 2006.Daggubati Venkatesh recently acted in Eenadu which is a remake of the bollywood film A Wednesday,as a police officer.The movie was released in 2009.