Hyderbad International Airport (Shamshabad) - Rajiv Gandhi International Airport

Rajiv Gandhi International Airport, Shamshabad International Airport, International Airport Hyderabad, Hyderabad International Airport, Hyderabad Airport Details, Flights in Hyderabad International Airport


GMR HYDERABAD INTERNATIONAL AIRPORT (GHIAL) or Rajiv Gandhi International Airport, Shamshabad, Hyderabad
About Hyderabad International Airport(Rajiv Gandhi Airport) :


GMR Hyderabad International Airport was started in the year 2008 with GMR International occupying the major share of 63% along with Government of Andhra Pradesh with 13% and Airports Authority of India 13% and Malaysia Airports Holding Berhad holding 11% of the total share.This airport is popularly known as "Rajiv Gandhi International Airport".A total cost of about Rs.24,780 Millions is expected to spend on this Airport construction.It comprises of India`s second longest runway which is extended over 4.26 Kilometers.Hyderabad International Airport is capable of landing Airbus A-380 Jumbo Jets.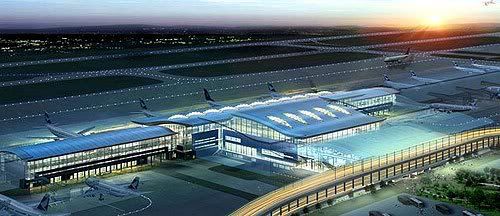 Location and Connectivity of Hyderabad International Airport(Rajiv Gandhi Airport)


Rajiv Gandhi International Airport is located in Shamshabad area, which is 22 kilometers to the SOUTHWEST of the Hyderabad city.Accessing Hyderabad International Airport is very easy.A well equipped facility is provided at the Airport in the form of Innova Cabs which will land the passengers safely at their required destinations.While coming to the Road connections to the Airport, NH-7 is the main way that passes by the International Airport.A new esteemed Express way has been constructed for the convenience of the passengers from the city.It extends over 11.5 Kilometers and makes the travel much easier for the people.



Domestic and International Flights in Airport :


Hyderabad is one of the important city not only in India but also through out the world.It has became an IT hub and industrial Destination for most of the companies.There are several International and National Brands operating their services in Hyderabad city.It`s geographical location has also become an asset to the City.These are the reasons for which an International Airport with world class standards has been built.You can reach any Major city destination in India from Hyderabad with in two Hours.There are a total of 33 Domestic destinations from Hyderabad International Airport which includes major cities like Mumbai,Delhi,Kolkatta,Banglore,Chennai,Vizag,Vijayawada,Pune.A total of 11 International destinations from the International Airport are present.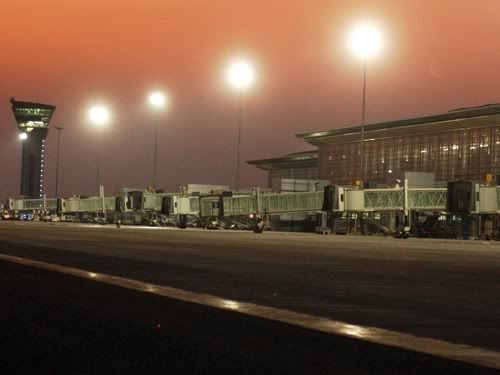 Rajiv Gandhi International Airport Design


An excellent Terminal building has been constructed which facilitates the passengers with utmost priority.It has been constructed in an area of 1,50,000 m2 area.Very well sophisticated systems are equipped which ensures the rapid transit between International and Domestic flights in Rajiv Gandhi International Airport.Another building which covers about 2,500 m2 area has been constructed so as to facilitate the Relatives,Friends and others who come to the Airport to greet the passengers.A vast area is provided with Shopping and stalls.A Business hotel "Novotel" is situated near the Terminal building.


Open Access Model Fuel Form in International Airport Hyderabad :


An "Open Access Model" Fuel Form has been set up in the Airport by RIL for the first time.There are about three Huge tanks which consists of Aviation Turbine Fuel (ATF) and hydrant each tank with an initial capacity of 13,500 Kl in the new airport premises for supply of fuel to the Air crafts. The RIL, in turn, operates and maintains the farm, as well as provide 'into-aircraft' services.This type of Fuel Form is being followed in Other countries such as Hong Kong and it is for the first time in India to follow."Open Access Model" means any company can supply Aviation fuel following the rules mentioned in the agreement through the tanks and pipelines provided in the International Airport.This process is being followed successfully and maintained by reputed international companies such as Hong Kong airport services, Hong Kong and Red Mallee of Australia.These Storage tanks of High capacity are connected to Apron of the International Airport for the easy supply of the Fuel.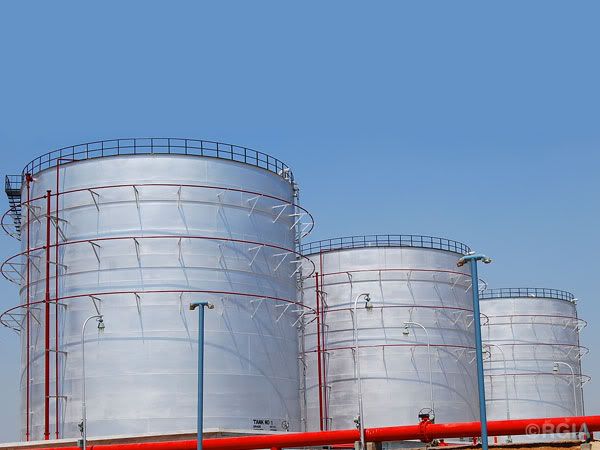 Tax and Duty Free Store :


Rajiv Gandhi International Airport consists of Country`s largest Duty and tax free store.Here in this store various National and Mostly International Brands of various Items are available for very low cost when compared to their price outside as Duty and Tax are not charged here in this store.This store is one of the Time pass for the passengers who wait here for their Travel.Many International brands such as

Liquor : Johnnie Walker, Chivas Regal, Glenfiddich, Hennessey

Perfumes & Cosmetics : Hugo Boss, Christian Dior, YSL, Armani

Electronics : Sony, Samsung, LG, Panasonic

Confectionary : Cadbury,Nestle,Toblerone

Not only these but many more are available here at very low price.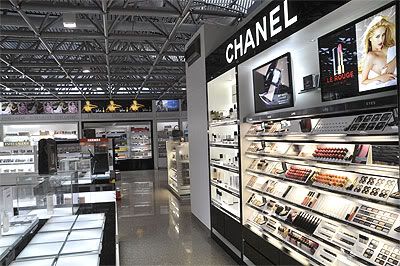 Other Features and Facilities in Hyderabad International Airport
Apollo Hospital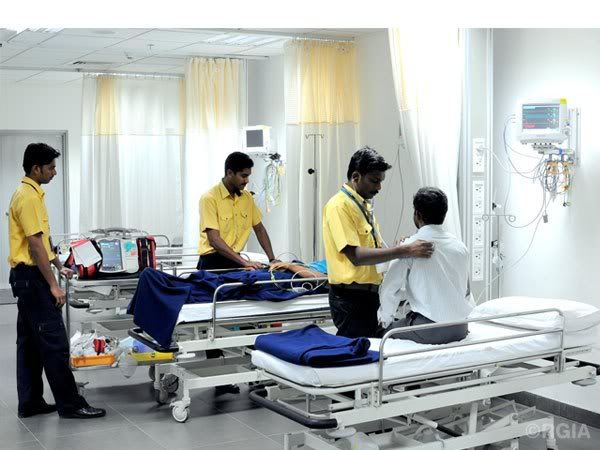 Garment Store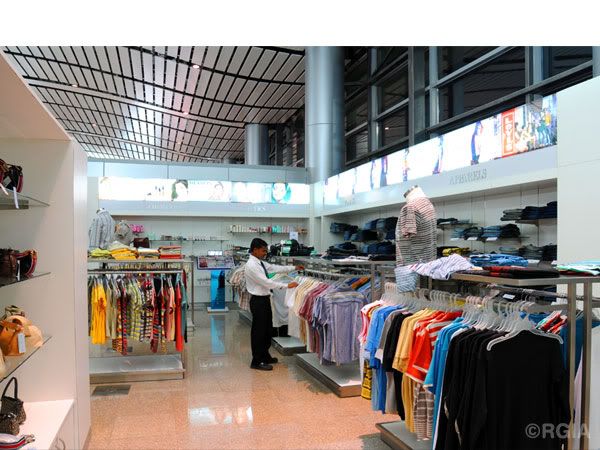 Retail Store
To know more, please call our Toll Free Number: 1800 419 2008